Call :phone to book directly from the theatre or Subscribe
Booking from
Thursday, 30 July 2015
Booking until
Saturday, 19 September 2015
Running time
2 hours 20 minutes
Performance Times
| Mon | Tue | Wed | Thu | Fri | Sat | Sun |
| --- | --- | --- | --- | --- | --- | --- |
| | | | 15:00 | | 15:00 | |
| 19:45 | 19:45 | 19:45 | 19:45 | 19:45 | 19:45 | |
Dear Lupin
Starring Father and son acting team James and Jack Fox, Dear Lupin opens at the Apollo Theatre in July 2015. It's a specially adapted stage production of the best-selling book, the Sunday Times Humour Book of the Year winner Dear Lupin, Letters to a Wayward Son. What's the story? When Charlie Mortimer left home his father, the respected author and journalist Roger Mortimer, starts writing him letters. Their correspondence lasted a quarter of a century and this wonderful comedy brings their relationship to sparkling, hilarious life.
The book was an instant best-seller. And it attracted rave reviews. As the Daily Mail said, "By turns, affectionate, touching and wry, Dear Lupin brims with a father's love for his son. An absolute delight." Jeremy Paxman said it's so brilliantly written they could offer a money-back guarantee if you don't laugh. And now it's in the capital for your delectation, following a smash hit UK tour. The style has been compared to great humorous English writers like PG Wodehouse, Evelyn Waugh and Bill Bryson, a strong dose of British funnies that'll have you rocking with laughter. Great fun, not to be missed, and by all accounts the real-life relationship between the actors enriches an already remarkable production even further.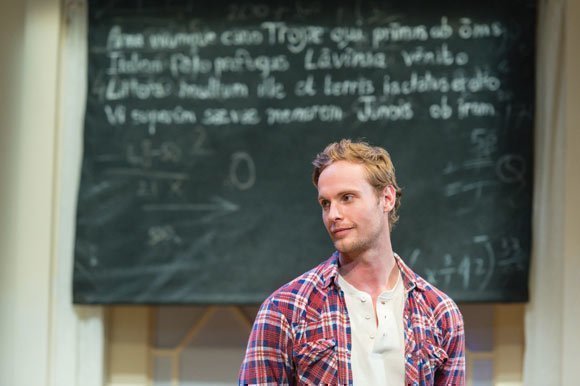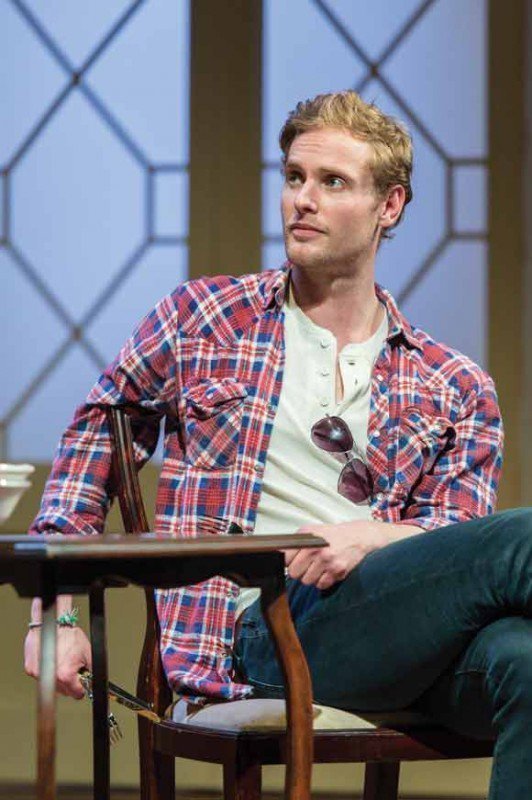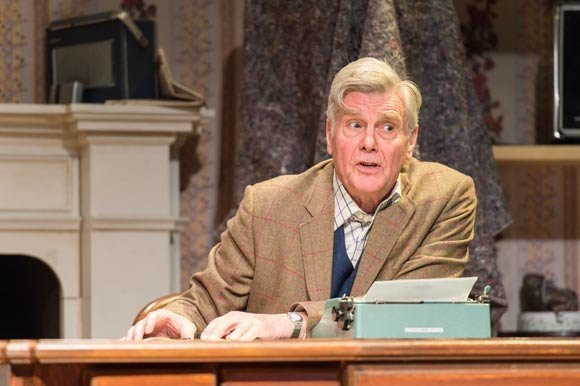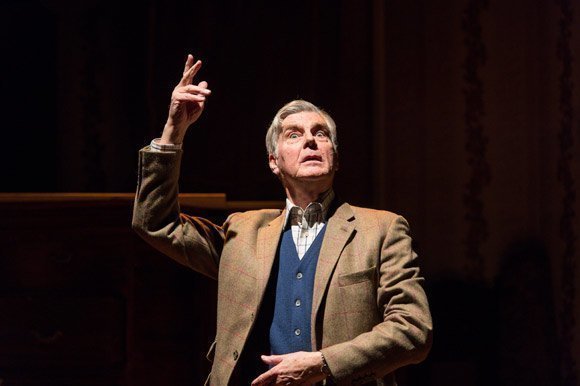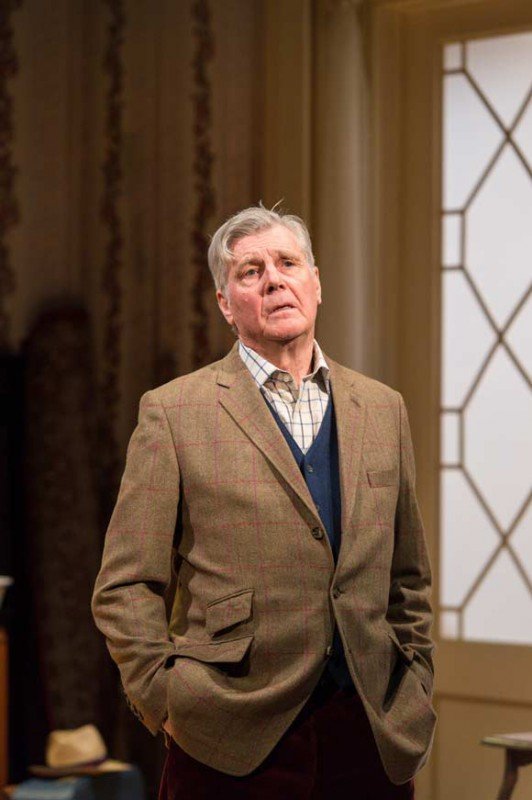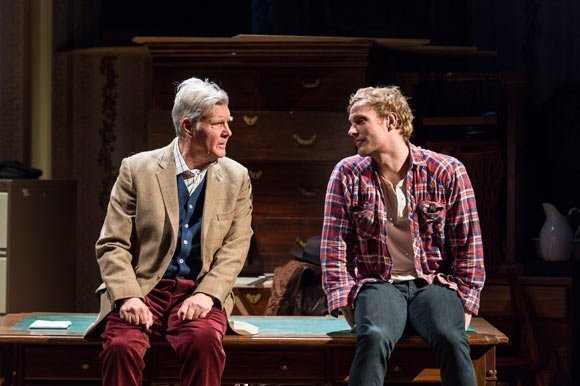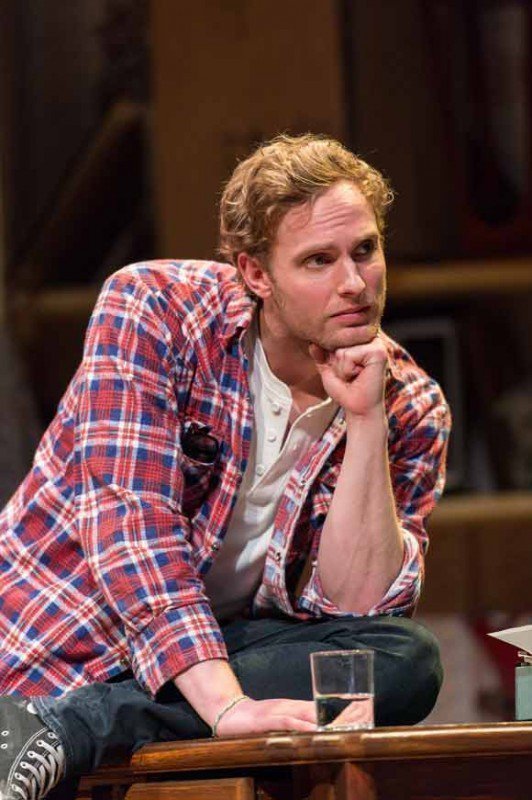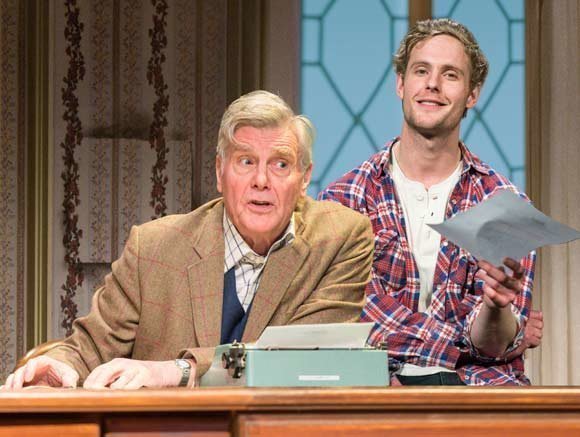 «
»
Audience Latest Reviews
Reviews Summary based on 12 reviews
General:
What to expect
Acting:
Music:
Costumes:
Story:
Lighting:
Recommendations
Anyone:
Families:
Teenagers:
Young Couples:
Theatregoers:
Enjoyable
Booked this last minute without knowing much about it. So glad I did. Wonderful acting and lots of laughs.
Crispin, 13 Sep 2015
Lupin
A great father and son show. Touching and funny and emotional. A great play for anyone who wants a light hearted evening out
Deb, 04 Sep 2015
Outstanding - must see!
Excellent acting by James and Jack Fox : word perfect and fast paced. Scene changes were effortlessly done by them in the course of their acting and the story was sensitively and comically delivered with a poignant ending.
Brian, 19 Aug 2015
It'll make you laugh, and even shed a tiny tear
My friend and I went to watch Dear Lupin last night, and found it to be a wonderfully humourous play anout the relationsip between father and son, beautifully played out by father and som James and Jack Fox. The fact that they are father and som in real life, only added to the poignancy of the play, and the tender moments between the two at the end of the play.
Katrine, 07 Aug 2015
Very apt
Bit slow to start but well worth the visit.
Craig, 31 Jul 2015