Apollo Theatre Seating Plan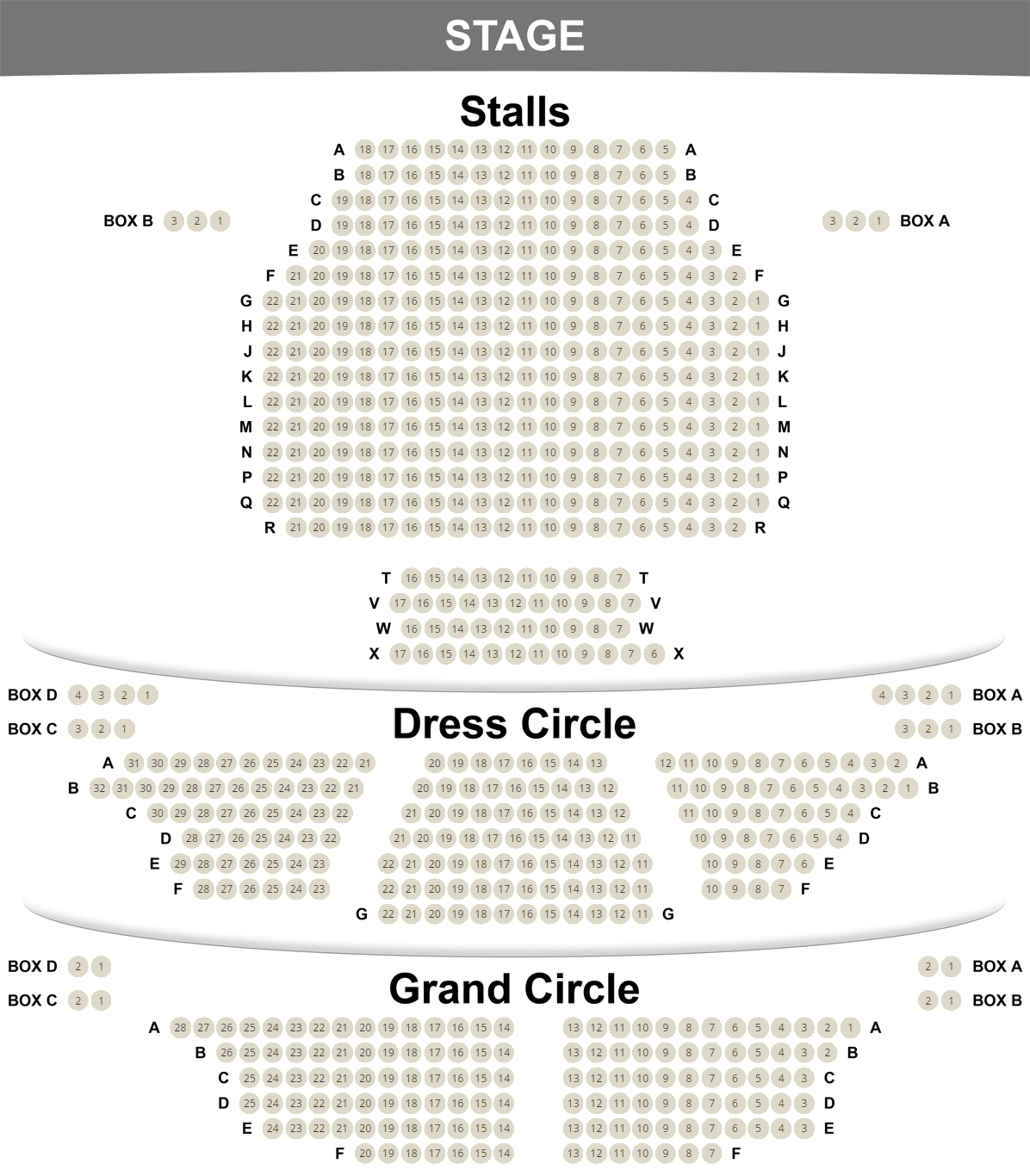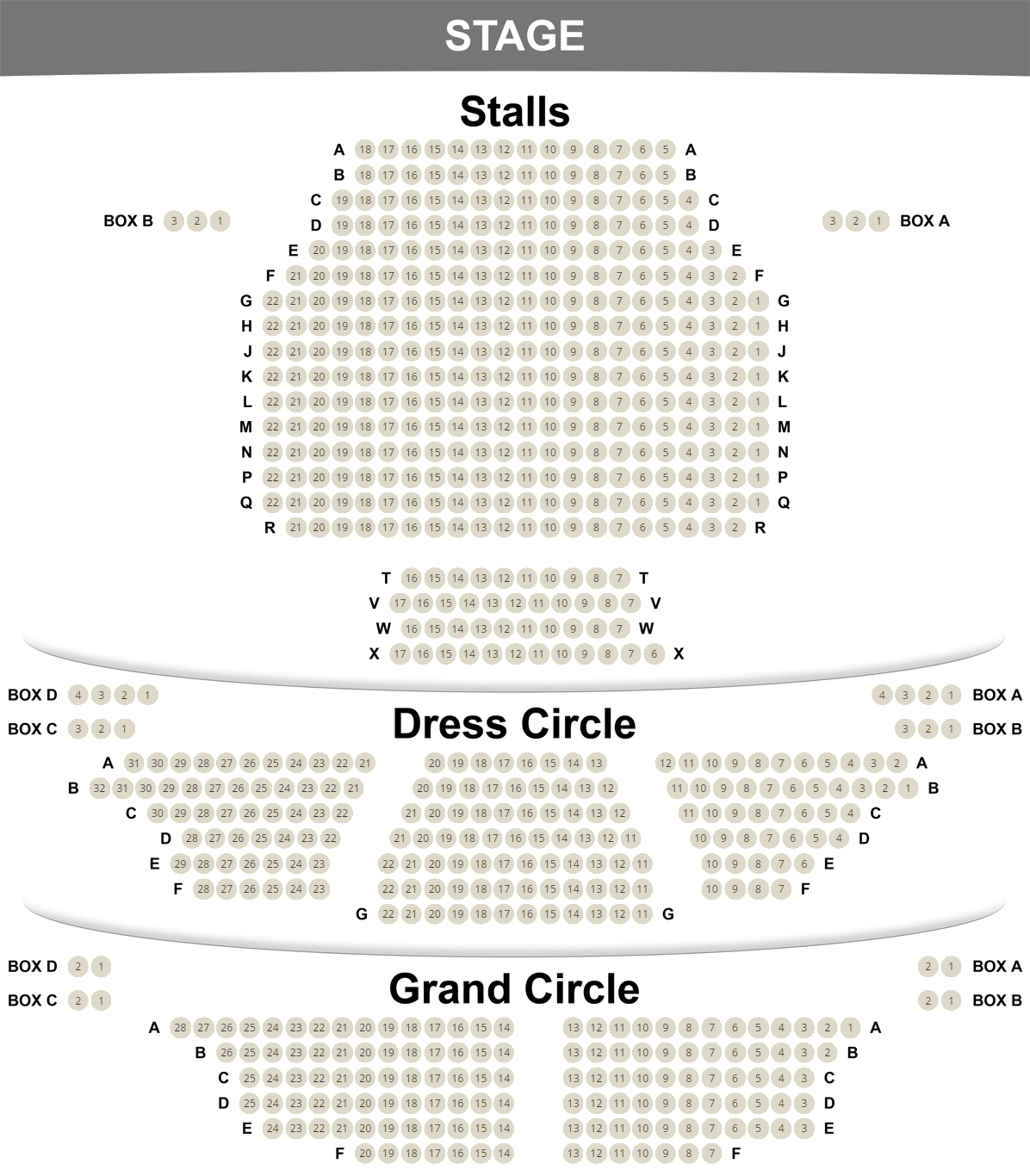 This theatre is medium size, seating just under 900 people over four different levels; the stalls, dress circle, upper circle and balcony. The interior of the theatre is still as opulent and lavish as it was back when it was first built in 1901.
The stalls
The stalls are split into one large front section and a much smaller back section, both of which are divided into two blocks. Cleverly, the rows are quite short, allowing every audience member to view the action on stage from a head-on position.
The auditorium is steeply raked, which mean 'sloped', giving excellent views over other people's heads. The overhang from the circle above affects seats from the eighth row back, but owing to the height of the circle it doesn't obscure the view. The aisle that divides the two seating blocks means the row at the front of the rear section has loads of lovely leg-room, perfect for tall folk. The further you go back in the stalls, the less leg room you get.
The dress circle
The dress circle is the first level above the stalls, divided into three sections by two aisles. The central block delivers the best overall view of the stage, where the ends of each row curve to mirror the shape of the balcony. They look across the stage rather than directly at it. The overhang from the upper circle above affects all seats in this section, but the view is only seriously impaired from the back three rows. The last row in the dress circle is raised above all the other seats there too, for brilliant views down onto the stage.
The upper circle
The upper circle, although not as high as the balcony, is very steep. The seats are divided into two sections with much-needed safety rails at the aisle ends. This can obstruct the view to the stage in the first two rows. The leg-room in this level isn't great, especially when people lean forward at the front and start a knock-on effect for those in seats further back. Try to get a central aisle seat, with plenty of leg-stretching room.
The balcony
This is no place for the faint hearted, dizzyingly high above the stage. The view of the stage from the balcony is said to be the steepest in London. The front section follows the strong curve of the balcony and the seats at the sides have an almost side-on view of the stage. The lighting and sound equipment can obstruct some views in the first two rows. Although high up and away from the action on stage the prices are incredibly good for seats in this section, perfect for those hunting for a less expensive night out at the theatre.
Subscribe