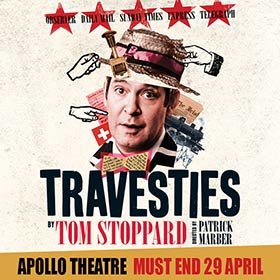 Call :phone to book directly from the theatre or Subscribe
Booking from
Friday, 3 February 2017
Booking until
Saturday, 29 April 2017
Running time
2 hours 30 minutes
Performance Times
| Mon | Tue | Wed | Thu | Fri | Sat | Sun |
| --- | --- | --- | --- | --- | --- | --- |
| | | 14:30 | | | 14:30 | |
| 19:30 | 19:30 | 19:30 | 19:30 | 19:30 | 19:30 | |
Travesties
British national treasure Tom Stoppard's brilliant 1974 play Travesties is a compelling tale digging deep into the meaning of art, politics, revolution and love, and it's back in the West End after an absence of more than two decades. It's a highly acclaimed comedy and this latest revival, which started life at the Menier Chocolate Factory, is already gathering a head of steam in preparation for a run at the Apollo Theatre in early February 2017. The original won a Tony Award for Best Play and the Evening Standard award for Best Comedy, and took the 1976 New York Drama Critics' Circle Award for Best Play. The excellent Patrick Marber directs.
Travesties tells the stories of Lenin, the Dadaist Tristan Tzara and writer James Joyce, all mis-remembered by the ageing Henry Carr, a minor British diplomat who lived in Zurich during the First World War. Carr's memory is failing, and his rambling recollections get all mixed up with the characters from Oscar Wilde's The Importance of Being Earnest, a play in which he once took the starring role. Wonderful Tom Hollander stars as Carr himself, Amy Morgan plays Gwendolen, Freddie Fox plays Tristan Tzara, and Forbes Masson appears as Lenin. Henry's wandering mind proves extremely entertaining, and the result is an exceptionally clever comedy that'll take you on a brilliant adventure into a past that never was.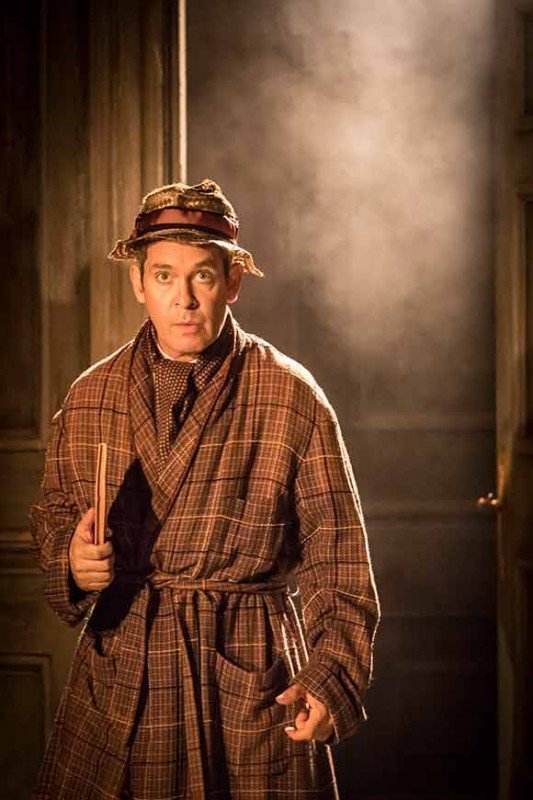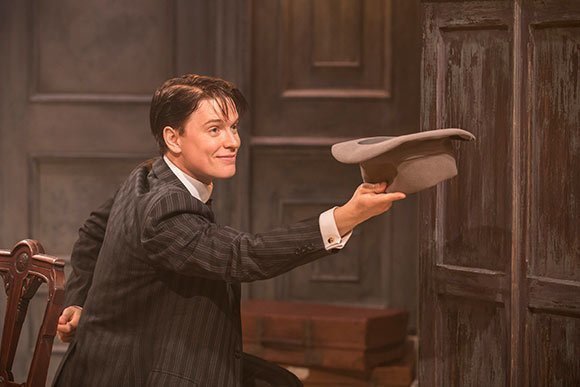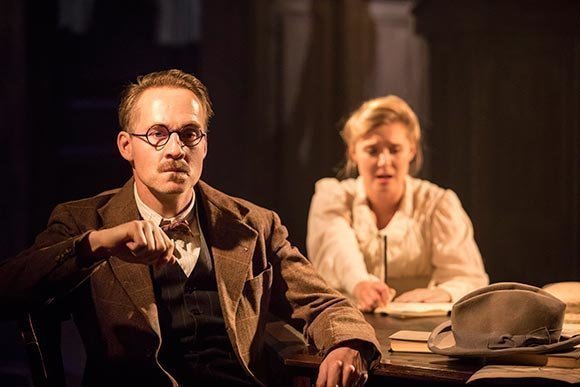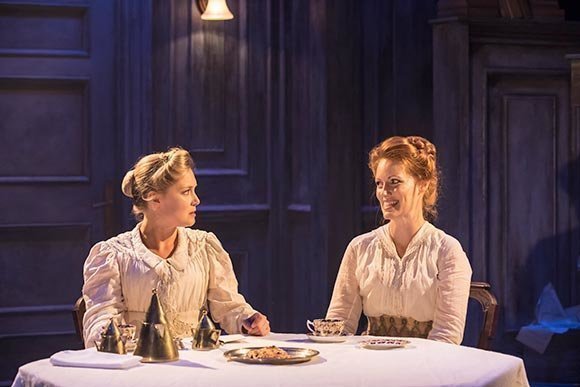 «
»
Audience Latest Reviews
Reviews Summary based on 38 reviews
General:
What to expect
Acting:
Music:
Costumes:
Story:
Lighting:
Recommendations
Anyone:
Families:
Teenagers:
Young Couples:
Theatregoers:
Challenging
This is a very clever play. Intellectually challenging and rapid dialogue means you don't always get the jokes, but they are thick and fast and very funny. Probably worth reading the play or even seeing it again. Very thought provoking. Definitely worth seeing.
Andrew, 12 Mar 2017
Witty, unusual, clever
I loved this show. Wasnt sure what to expect and dredged up some rusty history as it went along. I think some foreign visitors could have missed elements of the play and having a programme would be a real advantage, or pre knowledge of Dada, James Joyce etc. Despite the depth all the actors were brilliant, word perfect and multi-talented, being able to play musical instruments too. It was humourous in the asides and facial expressions to the audience. There is the conflict re the validity of art at a time of war and how it enriches life or is a luxury. Great opening scene and coudn't wait to get back for the second half after the interval. Pace was held all the way through. Bad luck those who will not get to see it. A triumph.
Barbara, 12 Mar 2017
Intellectual Fireworks
A brilliantly funny production of Stoppard at his most dense. If you've read Joyce, Lenin, know something about art and above all are familiar with 'The Importance of Being Earnest' you will love this densely allusive philosophical meditation on art/chance/ memory. Freddie Fox is gorgeous, Tom Hollander amazing.. Lenin's wife has an astonishing voice. As a very frequent theatre goer this is one of the best things I've ever seen; great theatrical effects, fast-paced, great set.
dosha, 09 Mar 2017
A classic, beautifully written, thought provoking and enormously entertaining.
Travesties is very engaging; best not to lose focus for a second there is so much in the script as well as in the characterisation. It's an interesting and quirky treatment of period of time in 1917 when key personalities cam together in Zürich. Really great play for anyone who has been interested in or bemused by the work of James Joyce. There are insights into the Russian revolution with one or two poignant references to WW!. There is so much in it that I would go again to catch some gems which I'm sure I missed. Although it is not one of Stoppard's recent works, it appears fresh and original.
Margaret, 24 Feb 2017
wonderful play, wonderful acting
Tom Stoppard is a staggeringly good writer - his language, allusions, etc are fascinating - it was beautifully produced, a hilarious joy to see One of the best plays and stagings I have seen in ages
Maya, 23 Feb 2017